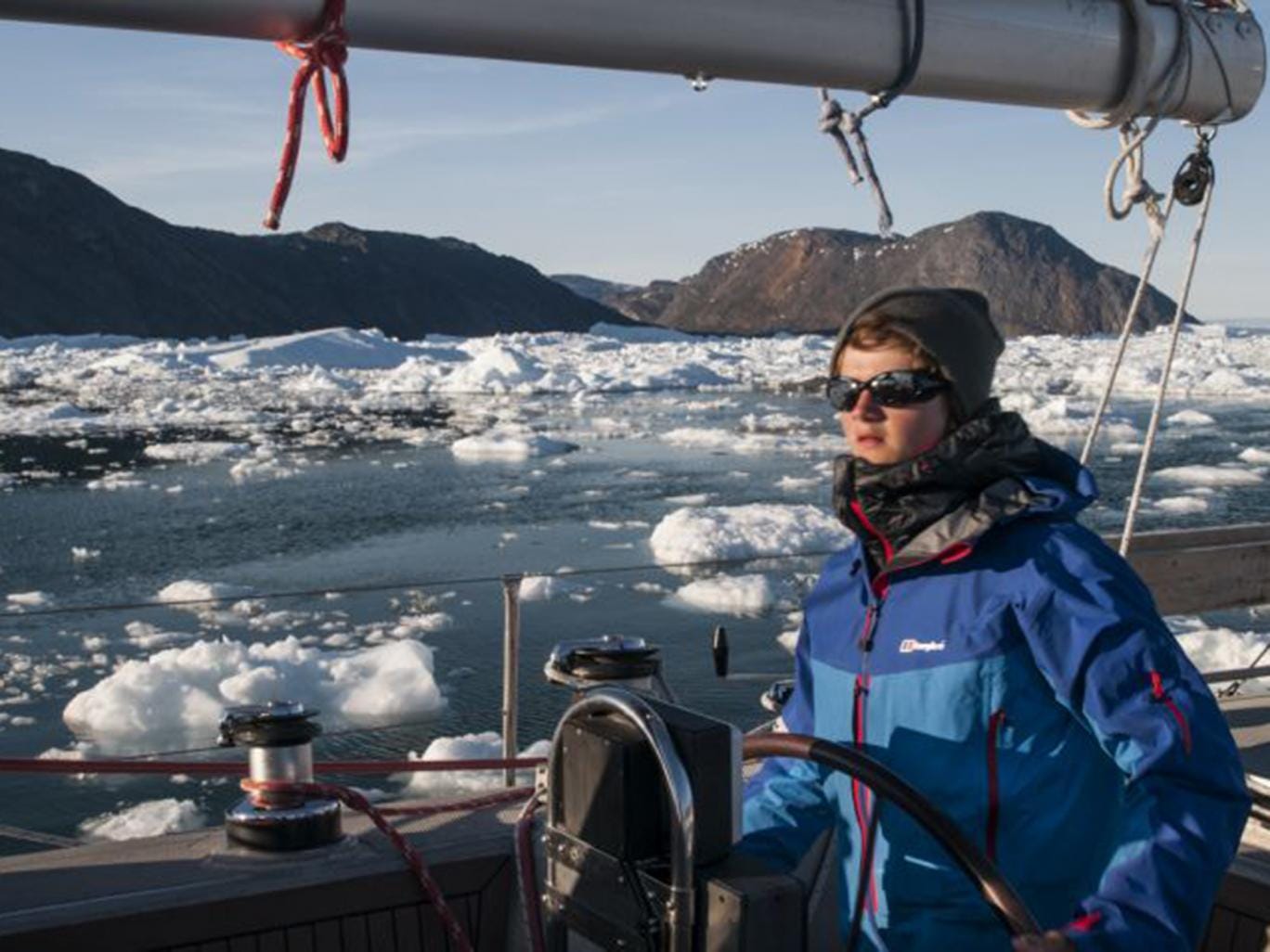 Tybalt Peake was allowed to miss school to witness the effects of global warming on board 'Snow Dragon II'
'Everyone thinks of the Arctic as a cold place but when I went there were times I would watch the ice melting in a T-shirt'
Fifteen-year-old Tybalt Peake has just become the youngest British person to sail the Northwest Passage. But while the trip was the best of his lifetime "by a million miles", he also found it extremely scary – but not for the obvious  reason that the Arctic's icy waters can be highly treacherous to navigate.
Instead, the source of his alarm was global warming and the damage it has already inflicted on the region.
Tybalt's three-month expedition began in the Canadian province of Nova Scotia and took in the coast of Greenland before heading up the Northwest Passage – the ice-clogged waterway that leads from Baffin Bay to the shores of Alaska and until recent years was virtually impossible for boats to pass through. 
During the 7,000-mile journey, which ended in the Alaskan city of Nome in September, Tybalt was transfixed by his surroundings but surprised by how much time he was able to spend on the deck in just his T-shirt.
"Everyone thinks of the Arctic as a very cold place but when I went there were often times when I would watch the ice melting sat on deck in a T-shirt and it was 20 degrees, which I didn't think was very normal," he told  The Independent. 
"And the rate at which it seemed to be melting concerned me. You'd pull into somewhere overnight that was full of ice and the next day half of it will have melted away in the heat of the sun, which is pretty scary," added Tybalt, from the village of Capel Curig in North Wales, who was given permission to miss weeks of school for the trip.
As world leaders prepare to gather in Paris at the end of the month for a crucial United Nations climate change summit, Tybalt urged them to take decisive action to deal with global warming.
"From being up there and seeing what's happening, I'd say we really need to make a difference. I'm not an expert on climate change but it's definitely pretty obvious when you're up there that something needs to change," he said.
"When you're living on a boat you don't waste any water or any food, you never leave lights on and you never run the engine when you don't need to. I think if everyone could live on a boat for a few months they'd start to see that we live in way too much luxury. We don't need so much meat, water or electricity. If we could cut back, it would have a huge impact – and stop drilling in the Arctic."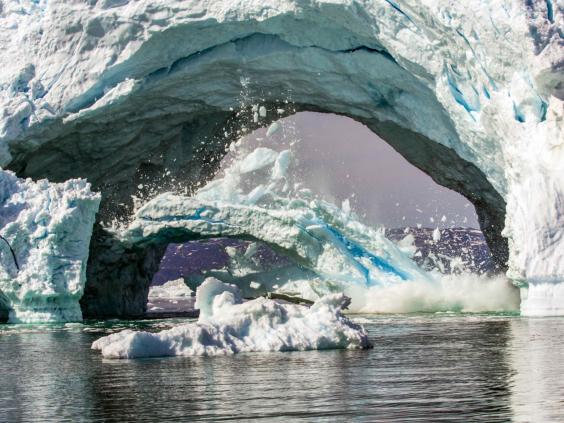 He travelled on Snow Dragon II with Frances Brann and Krystina Scheller, both experienced sailors and friends of the family, who helped build the boat and have used it to make the journey every year for nearly two decades.
They shared Tybalt's disbelief about the effect global warming is having on the Arctic, which is heating up much faster than other parts of the world, with repercussions that stretch far beyond the region. This is, in part, because melting Arctic permafrost releases large amounts of the greenhouse gas methane, which accelerates climate change. 
"Each year they've gone it's been warmer and there has been less ice and so they have been able to push further north," said Tybalt.
As a result, the crew were able to get 60 miles north of Qaanaaq, one of the northernmost towns in the world, 120 miles further north than their previous best, last year.
Tom Bawden Environment Editor
Monday 23 November 2015
source: http://www.independent.co.uk/
To learn what you can do that is effective to help fix global warming caused climate destabilization, click here.

 

To learn why the term climate destabilization is replacing the terms climate change and global warming, click here.
Do you like this post?